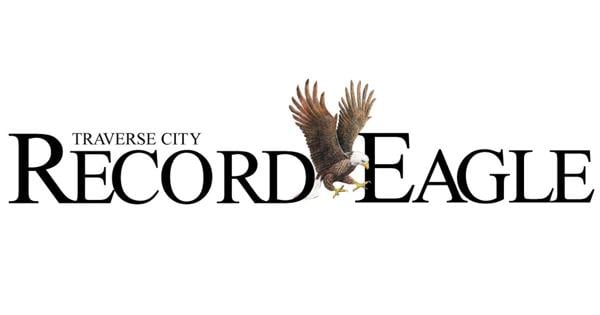 Cadillac — Short distance from Herring Township Hall office to Turbo Quad Post Business.
Both are on Bell Avenue in the Cadillac. According to Google Maps, their addresses are only 419.9 feet apart.
Google Maps is the only place the Turbo Quad Post exists.
The Better Business Bureau for Western Michigan warns job seekers of online employment scams. One of these includes Turbo Quad Post, which uses the address 311 Bell Ave #3C, Cadillac, MI 49601.
"Turbo Quad Post claims to offer services that include parcel forwarding," said the BBB release. "The website lists a Cadillac address, but Herring Township records indicate that no such location exists."
The Cadillac Area Chamber of Commerce has reported a recent increase in this type of scam and is helping people contact the office.
The Cadillac Area Chamber of Commerce said in an email, "Almost every day we hear sad stories of people being duped by scammers. Scammers are using increasingly sophisticated methods."
Employment is one of the top three scams according to the 2021 BBB Scam Tracker Risk Report released in March.
According to the report, online purchase fraud topped the list of the riskiest scams.
According to https://www.bbbmarketplacetrust.org/riskreport, online purchase fraud "will account for 37.4% of all fraud reported to the BBB Scam Tracker in 2021, with 74.9% reporting financial losses." .
Cryptocurrency scams jumped from number seven in 2020 to number two on the 2021 list. Employment fraud, such as those involving Cadillac businesses, ranked third on the 2021 list.
"If a company contacts you with a job opening without an interview, be careful because it could be a scam," said Lisa Frohnapfel, president and CEO of the Better Business Bureau in West Michigan. "Do more research about the company before accepting an offer. If the job requires little work for a large paycheck, walk away."
The Cadillac Chamber of Commerce said in an email, "Take extreme precautions to protect yourself, your family and your business." How can you tell if something is a scam? As the saying goes, if it sounds too good, it probably is."
The BBB has received multiple complaints of employment fraud since June, including one involving a fake Cadillac address.
Fraud seems to follow a similar pattern.
Scammers appear to be reaching out to job seekers looking for remote work on job sites.
These potential employees are contacted by text message, asked to watch a short video about the company, and asked to submit personal information for background checks. A quick background check is done and the employee is hired.
A BBB release said the new jobs consisted of "receiving the package at home, checking the item for damage and then reshipping", often like a fake business with a Cadillac address. It has been. Victims are often offered salaries and bonuses for each package processed. However, these employees are not paid for the work they perform and cannot communicate with the company.
In contrast to other online scams, the victim doesn't get paid, but loses control over their information and loses the time they spent working in the scam's position.
"In addition to losing personal information, those caught in these reshipping tasks are often helping scammers victimize others," Frohnapfel said in a release. "Items received in these reshipment scams are typically purchased with stolen credit cards. increase. "
To combat these employment scams, BBB offers some tips:
Be careful working from home with package pickup and reshipment.
Be wary of jobs that don't require an interview. If the job offer was presented without a phone or face-to-face interview, or was only offered via the Internet, do further research.
I'm skeptical of employers who promise really good wages for seemingly simple tasks such as reshipping packages, stuffing envelopes, and answering the phone.
Look up the contact information on the actual company's website and verify the post. Do an Internet search for your employer's name and the word "fraud" to see if there are any reports of possible fraud.
Check out the business on BBB.org.
Check the e-mail address of the company posting the job to see if it matches other e-mail addresses used by the company. Be careful with your Gmail account.
Please be cautious about providing personal information such as address, date of birth and especially financial information on your resume or to unverified recruiters/online applicants.
Ask vague job descriptions.
If you believe someone has been the victim of employment or other fraud, contact the Better Business Bureau (www.BBB.org or BBB.org/scamtracker), the Federal Trade Commission (www.reportfraud.ftc.gov or 1 -877-FTC-Help) or the Internet Crime Complaint Center (www.ic3.gov/complaint).
.