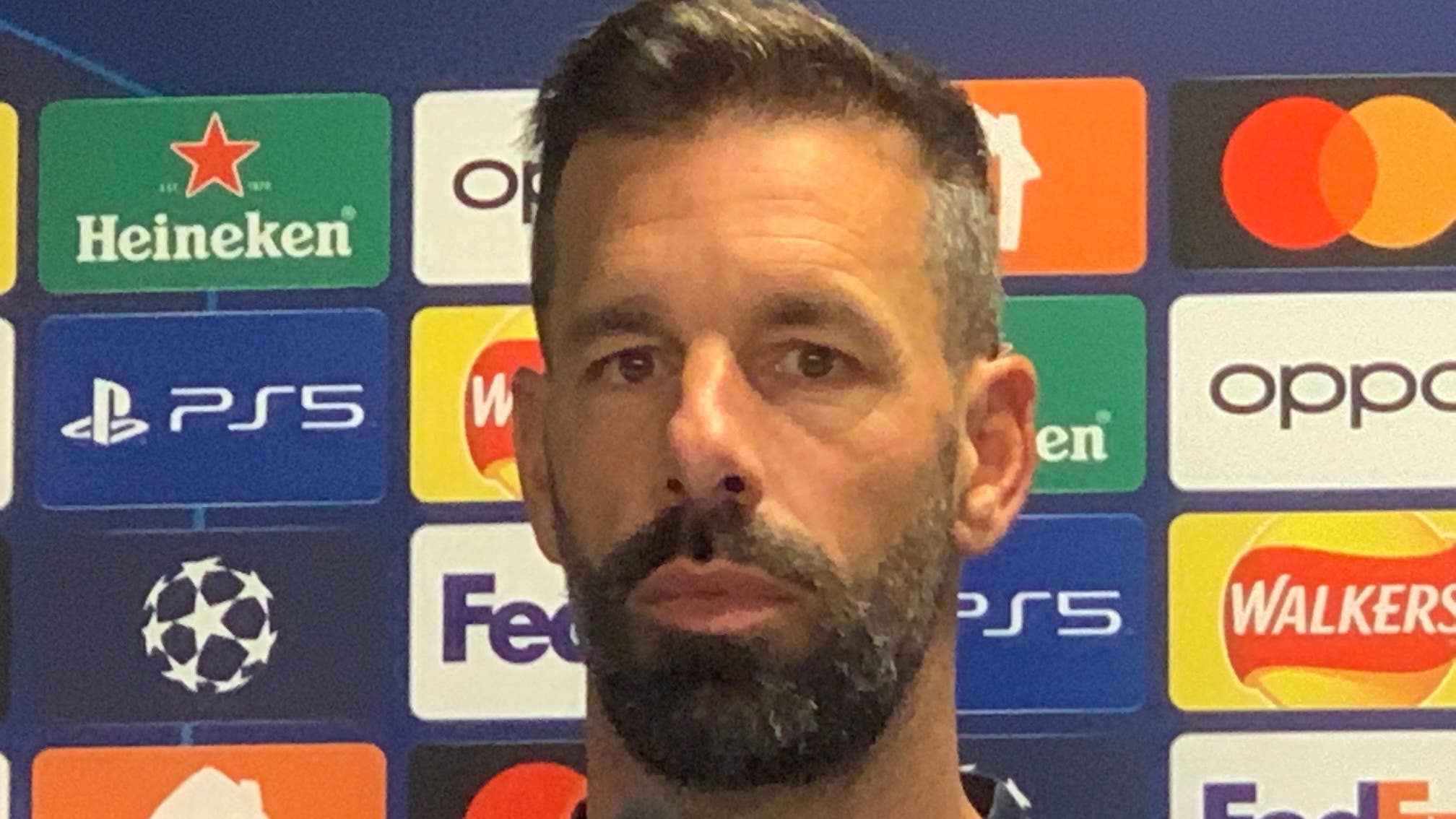 Ruud van Nistelrooy's friendship with Giovanni van Bronckhorst will be put on hold on Tuesday night when his PSV Eindhoven team faces Rangers in the first leg of the Champions League play-off tie.
Former Manchester United and Real Madrid striker Van Nistelrooy, who was promoted to head coach at PSV this summer, said it would be "special" to meet his former Dutch team-mate at Ibrox.
But Van Nistelrooy has his sights set on the group stage of the Champions League and hopes the Rangers manager will feel the same way.
The 46-year-old said in Glasgow on the eve of the first leg. We are good friends with each other and know each other in the locker room. Our family knows each other. It's a special, special thing.
"But we can meet at other times to have dinner and hang out.
"(On Tuesday) we are both defending our badges and that's the way it is.
"When you play against a friend as a team, as a player, you only want one thing: your team wins. That's true[on Tuesday]."
Van Nistelrooy played for PSV in 1999 when Rangers lost 4-1 in the Champions League at Ibrox. He scored a penalty for the Dutch side. Gobang in 2003.
But he prefers to look ahead, giving a tumultuous opportunity at Ibrox against a team that reached the Europa League final last season and included several players who lost to Eintracht Frankfurt on penalties. I expect.
he said: But I'm more focused on (Tuesday) than the games I've played here.
"Of course, I will share my experience of what the atmosphere will be like.
"They are incredibly supportive of the team, just like our fans. You saw our fans in the last game.
"They lifted us up and got us through extra time (with a 4-3 aggregate win over Monaco in the playoffs), which really gave us wings.
"We struggled at home and needed to equalize in the last minute to go into extra time, and we won it.
"It's because of that support. "
He continued: "In that sense, we are ready. I see them playing together in style.
"The team is growing. They reached the final of the Europa League and were very close to winning it.
"We are very aware of the quality of the players we are facing and to do well here we need to be 100% prepared in every aspect of the game."
PSV's 23-year-old winger Cody Gakpo is linked with Manchester United as they try to reach a lucrative group stage of the Champions League.
Van Nistelrooy claimed he "didn't know" about the speculation, saying, "For me Cody is our player. Unless there is other news, he is ours.
"Like our team, he prepares for the game.
"We play so many games and I travel from one game to another, so that is my focus and that of the players.
"As it is for Rangers,[Tuesday]is a big opportunity for us to try and qualify for the Champions League.