Gianluca Skamacca scored his first goal for West Ham as the Hammos kicked off their latest campaign in Europe with a 3-1 victory over Danish club Viborg.
Italian striker Schamacca, who signed a £35.5m deal from Sassuolo last month, headed in the first half on his full debut.
Jarrod Bowen added a second after the break, and Michael Antonio closed it out with a third, though Bibourg pulled one back.
Ahead of the second leg of the European Conference League qualifier playoffs in Denmark next week, the Hamers have been given a breather to advance to the group stage of Europe's three-tier competition.
West Ham are without Declan Rice, Aaron Cresswell and Moyes, and were suspended for a variety of indiscretions after losing to Eintracht Frankfurt in the Europa League semi-finals in May.
It was a tough build-up in what was perhaps the biggest night for Bibault ever, after Nigerian winger Ibrahim Saeed and Gambian forward Alasana Jatta were denied entry due to post-Brexit visa rules. .
Nonetheless, burly striker Jairoy Grott has proven himself up front with a handful for the visitors, especially for Hamers substitute skipper Angelo Ogbonna, who came out nine months after a crucifix injury. rice field.
But Moyes watched from the stands as he put together almost £50m worth of his summer gains to give West Ham a 24th-minute lead.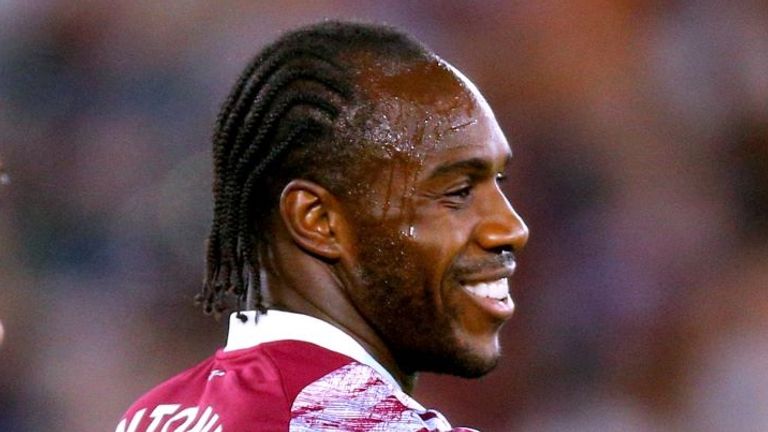 Former Burnley winger Cornette made his way towards the byline, cut inside and lifted a cross to allow Skamakka to head home at the far post.
Vybourg provided sporadic threats and when Cornette gave the ball, Grotto was sent on goal and Alfons Areola raced to save with his feet.
The second goal came in the 64th minute when Bowen picked up the ball from 30 yards out, surged forward and slammed a low drive into the corner.
But four minutes later, Biborg halved the lead with Jakob Bonde's far-post header.
Areola forced a flying save from Nils Mortimer to prevent the Dane from tying, but Antonio scored the third with a tap-in from sub Said Benrama's pullback.
Hearts lose to Zurich in the Europa League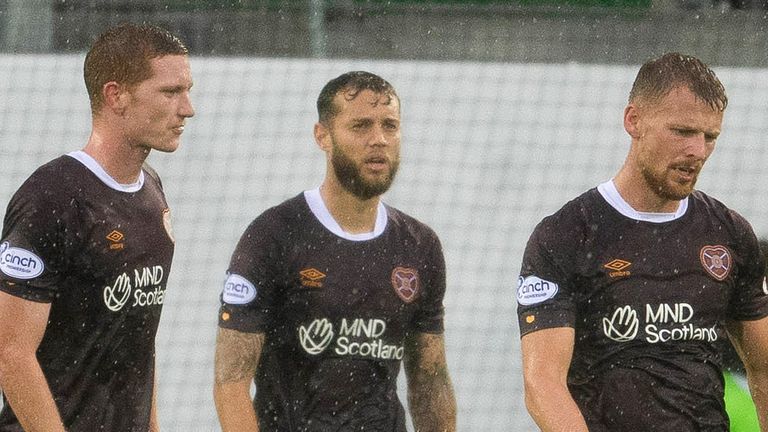 Hearts Two soft goals conceded in two minutes after taking the lead in a 2-1 loss to the Swiss champions FC Zurich leaving their hopes of reaching the group stage of the Europa League balanced.
Lawrence Shankland gave Hearts an immediate lead in the 22nd minute of Game 1 of the playoffs, but the visitors fell behind within 12 minutes.
Adrian Guerrero equalized in the 32nd minute after Hearts failed to deal with a simple long ball, and two minutes later Blelim Jemaili capitalized from a poorer defense.
After further fears, Hearts emerged from their first European game in six years, with promotion becoming a reality in Edinburgh next Thursday. The loser is guaranteed group action in the European Conference League.
Hearts will need to improve to reach more prestigious competitions after Zurich have cleaned up a poor start and loss of home advantage in their title defense.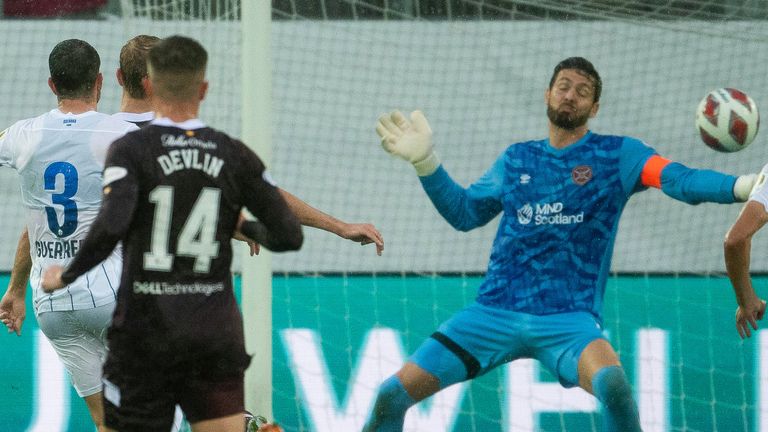 Zurich, bottom of the Swiss Super League with two points and one goal in five games, had to book their own stadium for a pop concert and travel 50 miles to St. Gallen. But they overcame it to beat the Scottish Premiership team.
However, Hearts captain Craig Gordon feels he has given himself a real chance to reach the group stage.
the goalie said BBC Scotland: "I think it was a decent performance.
"We scored and we were disappointed with the two defeats, but things are going well for our return to Tynecastle.
"We gave ourselves a chance. We knew we couldn't win tonight, but we knew we could give ourselves a mountain to climb and lose it. We're still in the game." are participating in."