August 11, 2022
"The adoption pattern for drone technology is unlike anything we have observed for other technologies in the past. Magazey argued that many companies adopting start with a "use case" that focuses on what the technology can do for a specific operational purpose.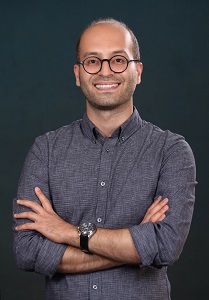 "Our research found that when faced with rapidly emerging technologies like drones in a thriving ecosystem, companies do not follow traditional technology adoption patterns, where adoption typically begins with the business case. he explained. "Instead, companies focus on 'use cases' and try out technologies. This will determine whether the potential business case evolves over time. Based on their findings, Magazay and his colleagues argue that "enterprises can use use-case logic to make specific technical interventions to shift the relevant context and purpose to create value." As a form of 'solution spotting' looking for a result
In other words, "Use cases are the manifestation of the 'actual technology,'" he said.
Maghazei bases these statements on research he and his colleagues have conducted over the past five years. Their work includes his over 90 interviews with experts in the field, many of which were conducted at his Commercial UAV Expo. Their research also included his two longitudinal empirical case studies of drone deployments. One investigation investigated that Geberit used his Flyability drone for inspection. Another explored IKEA's use of his Verity and Hardis drones for inventory management.
These findings are captured in the paper, Emerging technologies and the use case: A multi-year study of drone adoption, published in a peer-reviewed flagship journal. Operation management journal. This study provides a comprehensive explanation of why, when and how companies implement unmanned aerial systems for their operations.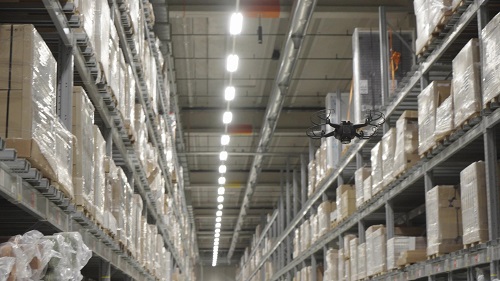 Commenting on his observations of business practices, Magazei said, "We've identified a number of potential use cases, not business cases, that vendors and potential users are actively looking for to create value from drones." I am reporting. As a result, many of these use cases "have since been piloted or demonstrated," he said.
"Drone trials are exciting and visible, and vendors are eager to share use cases, which creates 'hype."' Factors like hype and timing. "
Magazei said the study revealed differences in how companies "manage the adoption of drone technology beyond the peak of inflated expectations."
"With any pilot process, vendors and users inevitably go through a phase of disenchantment as seemingly promising projects are abandoned," says Maghazei. "While this is the 'end of the road' for some companies, others are using more mature technology, defining broader trial programs, and being actively involved in the ecosystem to improve execution. You can identify possible uses and identify business cases. "
These business cases are relatively small in the beginning, but as the technology evolves further, there is a clear expectation that such cases will grow and push the technology into the mainstream. "