Emma Radukhanu's brilliant early run at the Western & Southern Open ended in a 7-5, 6-4 loss to Jessica Pegula.
Britain's 10th seed kicked off its campaign in Cincinnati with impressive wins over WTA Tour veterans Serena Williams and Victoria Azarenka.
But the top-ranking American proved the mountain was too tough for the defending U.S. Open champion to climb.
Pegula took control early in the match, directing ground plays and scoring two break point chances to win the first set.
Another break early in the second gave the world number eight the momentum she needed to secure her spot in the quarterfinals.
Pegula's technical prowess upset clinical tennis Radukanu, who had shown in her previous bouts, as the 19-year-old gave up 21 unforced errors in the loss.
But Radukhanu is now able to swing freely again and is still relieved to be playing the same brand of attacking tennis that won him his first Grand Slam title last year.
"This week was a big step for me," she said. "This past year for her is probably like her first tournament, or one of the few tournaments where she really started testing her shot more.
"This week, I was kind of like, 'Look, I'm going to try, I don't mind making errors, I think I'm going to be okay, but I'm rather going to overhit.' I'm very proud of the way I did it and I think it's a big step forward."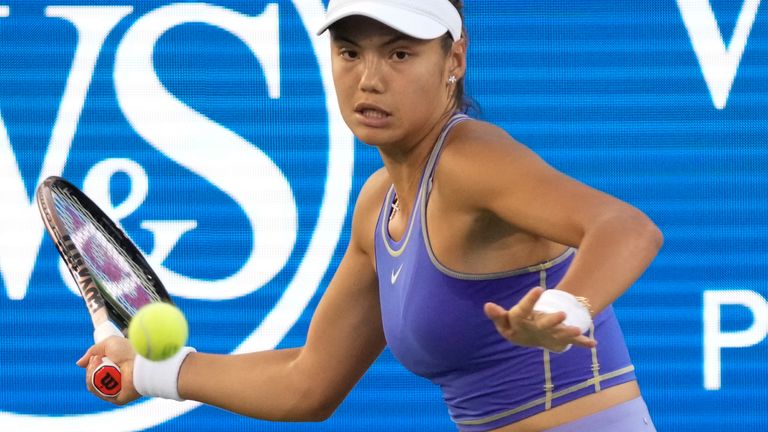 Radukhanu said he was tired of trying to play defensively and realized that just pushing the ball would not make him successful at the top level.
"Like last year, I feel like I'm swinging with the same kind of freedom that I probably had, so I'm definitely relieved," she added.
"I feel really good. I think you can take it as a really positive week and I actually feel like we're headed in the right direction again."
Earlier in the day, World No. 1 Iga Spheretec He lost to Madison Keys and was the fifth seed at Wimbledon. Ounce Jabour She was dismissed as well.
Norrie smashes Shelton and advances to quarter
Cameron Norrie He made it to the quarterfinals in Cincinnati with a commanding win over American wildcard Ben Shelton.
The ninth-seeded Englishman went untouchable in the first set and dominated the service game of his rank 229 opponent to take the set.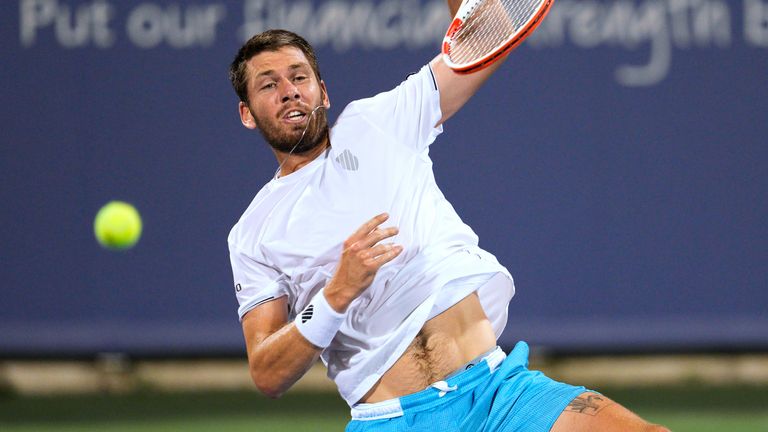 Shelton was able to hold serve twice in the second set, but ultimately fell short of Norry's versatile game.
Norry made it 6-0 6-2 in just 58 minutes, making Spain's Carlos Alcaraz.
The 19-year-old was able to take the win in Cincinnati by beating Marin Cilic in three sets in the third round to pass Rafael Nadal and Alexander Zverev for second in the ATP rankings.
No.1 in the world Daniil Medvedev He beat Denis Shapovalov 7-5 7-5 to reach the quarterfinals ahead of his US Open title defense.
Russia's Top Seed Makes Top 8 Stefanos Tsitsipas, Felix Auger-Aliassime When Borna Coric However, his compatriot No. 6 seed Andrei Rublev was ousted by Taylor Fritz.
Don't forget to follow us on Twitter at skysports.com/tennis. @Sky Sports Tennis & Sky Sports – on the go! Available for download now – iPhone & iPad and Android