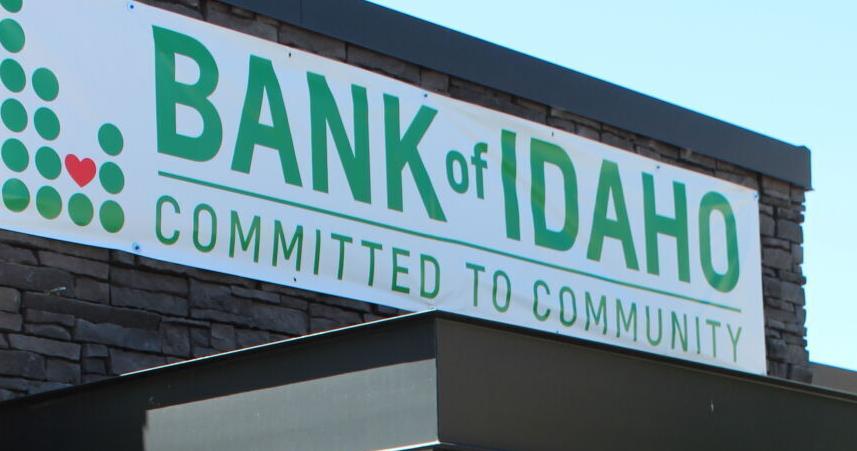 As the calendar turned from July to August, another chapter in the story of downtown Yakima's banks began — with the return of a former Yakima bank executive.
Idaho Falls-based Bank of Idaho completed its acquisition of five HomeStreet Bank locations, including the downtown branch at 424 E. Yakima Ave., on July 29.
Bank of Idaho also purchased Home Street stores in Sunnyside, Dayton, Kennewick and Spokane.
Leading the move is Jeff Newgard, President and CEO of Bank of Idaho, who previously held that position at Yakima National Bank.
NewGuard helped make a similar transition nine years ago when Yakima National and Seattle-based Fortune Bank were acquired by Homestreet Bank in 2013. Yakima National's locations in Yakima, Serra, Sunnyside and Kennewick are now part of the Homestreet network, also based in Seattle.
Fast forward to 2022, and Newgard said five HomeStreet locations in eastern Washington would be a good fit for Bank of Idaho. The acquisition was announced in May, and the bank's transition to the new network went smoothly, he said.
"We couldn't be happier with this transition," says Newgard. "Staff on both sides of this deal have gone the extra mile to make sure the customer experience is as seamless as possible."
The situation, confirmed by Yakima Avenue Site Branch Manager Kari Palmer, is that staff members from all five branches will continue to work in their respective posts, further minimizing the impact on customers.
Newgard said the acquisition was an attractive undertaking. Because Eastern Washington is similar to Idaho in its farming, support for local businesses, and small-town sensibility.
"The people of Idaho and the people of eastern Washington are bound by our values ​​and way of life," Newgard said when the deal was announced. "We jumped at the opportunity to serve those who understood and valued our community-first approach to banking. means."
Bank of Idaho opened 37 years ago in its headquarters in downtown Idaho Falls and has expanded to include 11 full-service locations and five mortgage offices throughout Idaho.
Downtown has plenty of banking options
Bank of Idaho's new branch is one of 14 full-service banks located one mile (or right next door) on Yakima Avenue.
A variety of local, regional, and national banks are located downtown, starting on Fifth Avenue and continuing east on Natchez Avenue.
• Solarity Credit Union, 110 N. Fifth Avenue.
• Columbia Bank, 10 N. Fifth Avenue.
• Banner Bank, 502 W. Yakima Ave.
• US Bank, 404 W. Yakima Ave.
• Heritage Bank, 301 W. Yakima Ave.
• Cashmere Valley Bank, 127 W. Yakima Ave.
• Wells Fargo, 101 E. Yakima Ave.
• Key Bank, 102 E. Yakima Ave.
• Northwestern Mutual, 117 E. Yakima Ave.
• Yakima Federal Savings and Loans, 118 E. Yakima Ave.
• Wheatland Bank, 201 E. Yakima Ave.
• Chase Bank, 211 E. Yakima Ave.
• Bank of Idaho, 424 E. Yakima Ave.
• Bank of the West, 522 E. Yakima Ave.
Many of these locations include drive-thru, ATMs, and lobbies. There are also several stores with ATMs, such as QuickStop at 702 W. Yakima Ave. and 7-Eleven at 801 E. Yakima Ave.
.