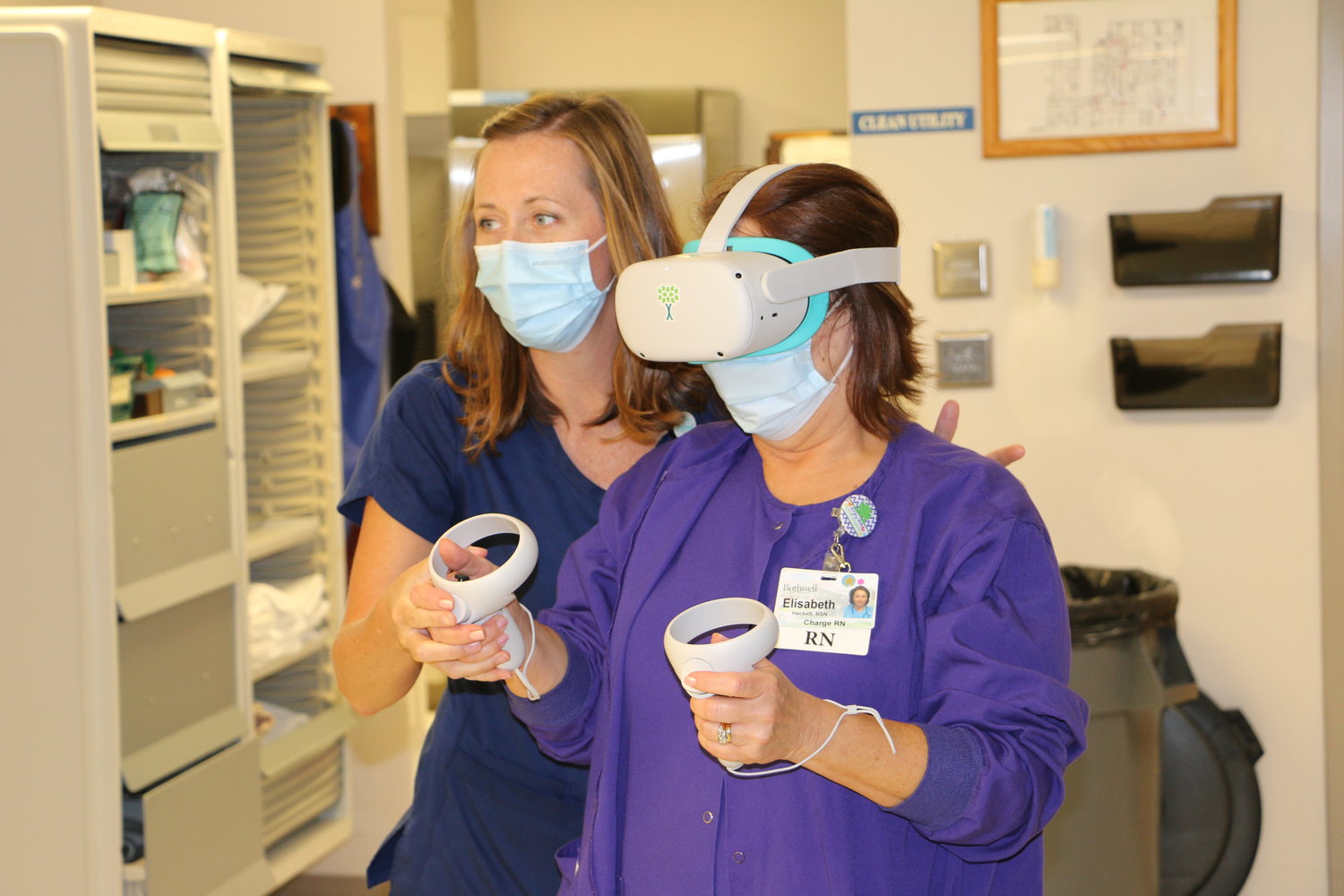 Individual and corporate donations made to the Bothwell Foundation through established funds and special events are put to good use in hospitals and outpatient clinics.
The Non-Profit Bothwell Foundation Raises Funds to Help Purchase Equipment and Technology, Support Community Healthcare Needs, and Provide Scholarships for Bothwell Employees and Students in Healthcare Careers doing.
To spend each year, the Foundation accepts requests from employees for equipment and projects in areas such as patient safety and comfort, improved clinical outcomes, community education, regulatory obligations, cost reduction, and community health. increase.
The organization has awarded more than $215,000 to clinics and departments this year for equipment and projects worth hundreds to thousands of dollars, according to foundation executive director Lauren Thiel-Payne.
"The foundation board knows there are many needs and that hospitals have limited operating budgets," she said. "Purchasing capital is a priority, but there is always a need for more than dollars and that is where the Foundation can help."
Thiel-Payne works with hospital leaders to ensure requests fit into the health center's overall mission, deliver patient care, support the community, and help improve staff knowledge and skills To do.
Nurse Training Gets A Virtual Boost
With more than 450 nurses working in Bothwell, members of the Clinical Education and Nursing Education departments focused their funding requests on nurses' learning. Kim Perez, Director of Clinical Education, and Laura Weisenburger, Nursing Education Educator/Recruiter, purchase her one-year license for a virtual reality (VR) program that simulates lifelike scenarios for training purposes. was approved.
"Our CEO, Lori Wightman, read an article about VR training and asked us to look into it," said Weisenburger. "We ended up with the Oculus system, which many people might be familiar with from a gaming perspective. We already knew very well how it would work, even just in scenarios made for healthcare."
Trainees don headsets and hand controllers and are immersed in a 360-degree active learning environment. They can see, talk, move around, and interact with their avatars and equipment within the scenario. They can practice commanding and responding to situations that they don't see often, or that are too dangerous to practice in real life. At the end of each scenario, trainees receive a score and instructions on how to reach the proficiency level if required.
Ashley Schroder made just two attempts to pass a scenario involving malignant hyperthermia, a severe reaction to certain drugs used for anesthesia. Complications can be fatal if she doesn't get prompt treatment. Schroder is a registered nurse in her unit of post-anesthetic care at Bothwell and was impressed with her VR experience.
"It was really high tech and reminded me of video games," she said. "We put the 'sim' in the simulation, but it's pretty realistic. Malignant hyperthermia is rare, but it's a serious disease, so it was a good opportunity to practice something we don't usually see just in case. Overall, I am very impressed."
Perez said VR training ticks a lot of boxes when it comes to providing ongoing training to nursing staff and supporting their professional development.
"It's interactive, more interesting and learner-centered than classroom training with computers or static mannequins," she said. "And it's mobile. The equipment is just a laptop, headset and controller, which can be carried anywhere the nursing staff is, and sessions can last anywhere from 5 to 30 minutes. I think it also shows that we are investing in providing cutting-edge learning opportunities for our staff."
Weisenburger and Perez, both veteran nurses, agreed that their healthcare focus changed throughout their careers.
"Patients admitted to hospitals these days are getting sicker and have more complex illnesses," said Weisenberger. "That complexity also raises expectations for nurses. We do whatever we can to keep technology current and support the current state of nurse learning."
The new bassinet is a 'game changer' for moms
Skin-to-skin, breastfeeding and dedicated care are all part of bonding and better home preparation for mothers delivering babies at Bothwell. This is achieved through room-in-care where the baby stays with her mother in the postpartum room after delivery.
Hollie Dubroc, Director of Women's Health and Newborn Care, chose to request funding from the Foundation to purchase a new baby bassinet to improve the in-room care experience.
"It's time to replace your current bassinet," said Dubrok. "We are very excited about our new bassinet model, which is specifically designed with flexibility to bring newborns closer to their mothers."
Dubroc asked to purchase one HALO BassiNest, the only hospital bassinet designed to bring babies closer to their mothers than ever before. The 360-degree rotating motion is ideal for all mothers, but especially those recovering from caesarean sections and those with physical disabilities. The bassinet can swing over hospital beds, making it easier to see and care for your baby while in bed, reducing the chance of accidental falls and falls.
"The more you move the bassinet, the less stress it will have on you," says Dubrok. "This really promotes mother-centered safe in-room care, ensuring that the baby is accessed in the best possible way while the mother is with us."
The bassinets have already arrived, and Dubroc hopes to order four more for about $3,600 each, once a donor is identified. Community Her members, who wished to remain anonymous, have already donated funds to purchase a bassinet in honor of the longtime Bothwell employee. Others wishing to contribute toward the purchase of additional bassinets should contact the Foundation.
Since its inception in 2005, the foundation has given back more than $4.5 million to hospitals and communities through causes large and small, according to Thiel-Payne.
"I think it's important that people understand that every dollar counts," she said. Critically important, improving care and the patient experience, which is our goal every day."
To learn more about the Bothwell Foundation or to donate, please visit: brhc.org/foundation Or contact our office at 660-829-8855.