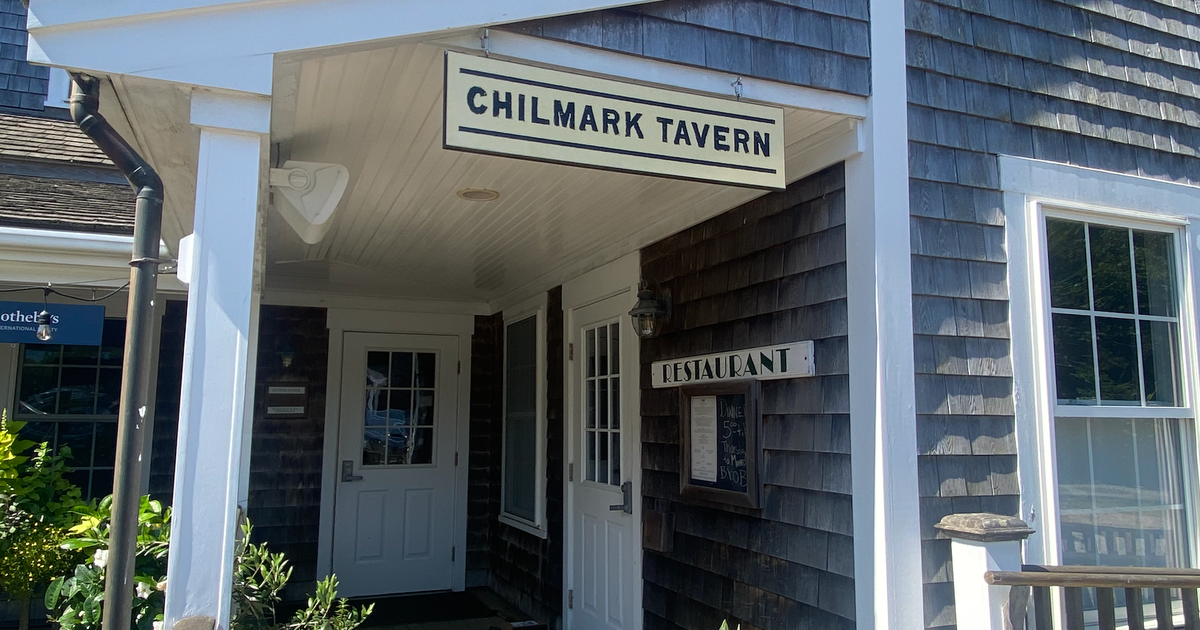 Even in the best of times, restaurant owners operate on thin margins. Now, rising costs are making it even harder for independent eateries to survive. In an interview with CBS MoneyWatch, Jenna Petersiel, owner of her Chilmark Tavern on Martha's Vineyard in Massachusetts, spoke about how she keeps her business afloat. This interview has been edited for length and clarity.
How has this painfully high inflation impacted your business?
Jenna Peterciel: As far as inflation is concerned, the cost of Martha's Vineyard merchandise has always been higher for me. As such, it would be very difficult to adjust the price to reflect an appropriate profit margin if it rose as it is now.
I always feel like, "Oh my god, am I charging too much money? Is what I'm charging right now worth it?" For me, the biggest challenge with it is the perception of the expected customer. How much can you charge for food without feeling cheated?
It's hard to increase the price of your menu, so can you maintain your profit while your costs are soaring?
You won't be charged enough here. Chilmark is a dry town so we are BYOB to her. Most restaurants make all their profits from alcohol, and you're lucky if you have a breakeven point with your meal. We have to make money from food to cover all our expenses. I found myself stuck at this place.
Economic growth has slowed sharply this year and there is a risk of a recession. how does it affect you?
I live in constant fear. Always asking, "What's on your mind this week?"
As far as recession concerns go, my customer base is like recession proof. rice field. I don't know if it's diet based because of age or COVID or fear of recession.
COVID-19 still exists. Have there been any cases among your staff?
I was fully staffed and expected to be overstaffed, which is a miracle in this market. and one of them actually died.
After the accident, I was out of work for five days. After reopening for one night, I tested positive for COVID and the next day the entire kitchen staff tested positive for COVID, we were all sick and he's already off for a week. This was his first COVID illness in a restaurant since COVID hit.
Even though we had purchased food, meaning we had perishable food, we had to close, but there was nothing we could do. We had to save as much as we could and throw a lot of stuff away. It feels terrible. His two weeks leading up to July 4th were a tough couple of weeks for us.
Also we usually have a 24 hour cancellation policy but people say 'I can't come because I tested positive for COVID'. I can't say.
Many restaurants say they're understaffed, but that wasn't the problem for you. What's your secret?
Right now, it's important to me to make sure that kitchen staff are well paid and valued.People who work 16 hours a day in 110 degree hot kitchens and don't make enough profit. is difficult to watch, so it can actually take precedence over ensuring the restaurant's profitability. I don't want to be that kind of boss — to get people into trouble.
I think it came about by word of mouth that I was working and a hospitable employer. I think it's forever the rest of the time in the restaurant. Dishwashers are always what you're looking for. Not a fun job.
So what is your biggest challenge right now?
Cost of goods and keep on top of that. Also, utility bills are skyrocketing, especially here on Martha's Vineyard. Electricians, plumbers, and refrigerator repairs cost a lot more than they used to.
The cost has gone up, but I'm not feeling well, so I haven't raised the menu prices that much. May he pay $36 for a hamburger? It's worth it for everything that goes into it.
Are you a small business owner dealing with inflation and an economic slowdown? If so, CBS MoneyWatch would love to hear about your biggest challenges and how you're adapting your business Email moneywatch@cbsinteractive.com.